Our expertise in land surveying and development shows in the complexity and diversity of our projects. Here are some examples of how we have worked with our valued clients to deliver complex land surveys across Victoria.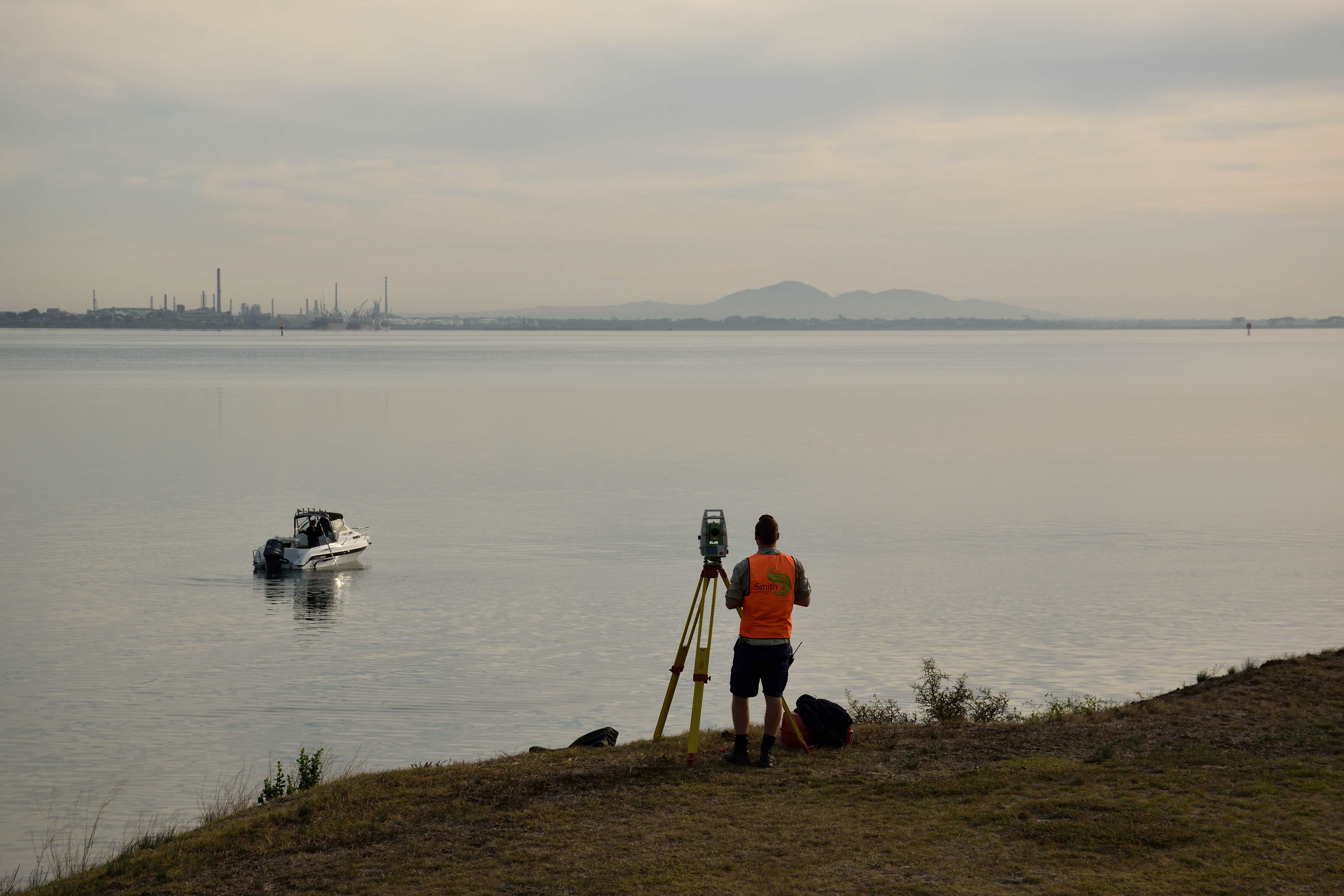 Level & feature survey on land and sea - Hearne Parade, Geelong
We recently sent a survey team out to Hearne Parade, Geelong to perform a level and feature survey on A.H.D. The survey required sea bed levels as well as recording of high and low tides. This required our team to complete part of the survey by boat.
Our talented drafting team created an accurate and easy to understand level and feature survey plan for our client to use during the design stage of their project.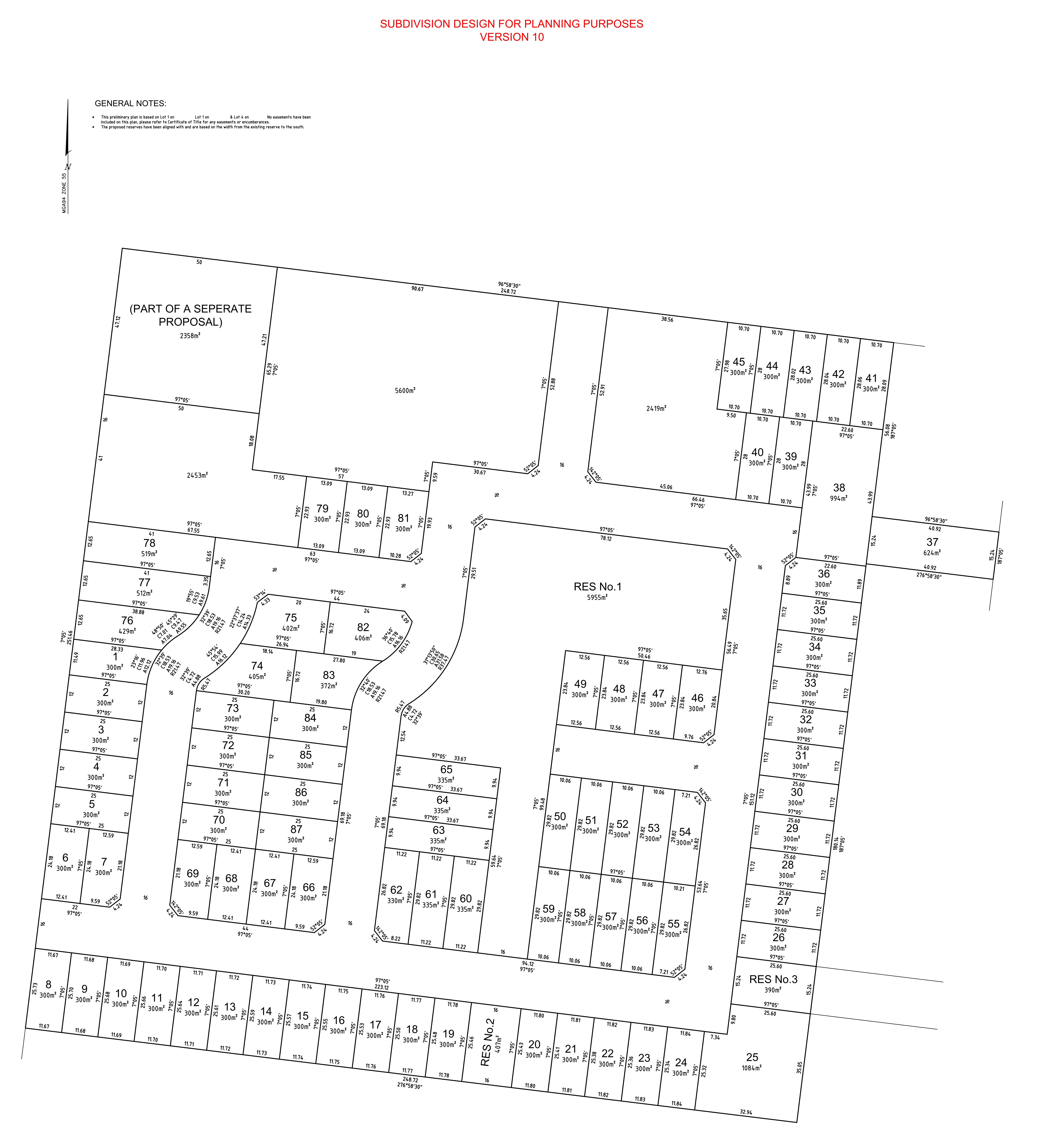 100+ lot, Mixed Urban Use Subdivision – Norlane
Developing the northern corridor. We have recently been engaged to provide a preliminary Plan of Subdivision, Existing Conditions Survey, Title Re-Establishment Survey and a Staged Subdivision for a 100+ lot mixed urban use subdivision in Norlane. Our client hopes to develop the 15.61-acre site into almost 100 residential lots plus 4 commercial lots to provide space for a service station, child care centre, aged care facility and CFA station.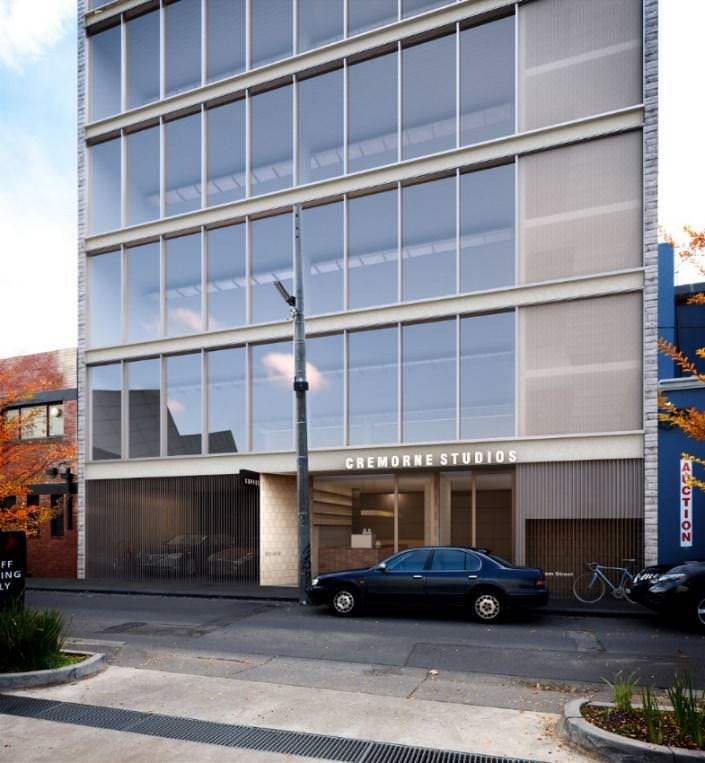 6-Storey Building Subdivision – Cremorne
Building subdivisions are our specialty. Our dedicated subdivision and drafting team enjoy sinking their teeth into challenges of building subdivision work. On this suburban project, we appreciated the opportunity to provide a multidisciplinary design firm based in Melbourne with a Level and Feature Survey, and Title Re-Establishment Survey to guide the design team during their design stage.
We also provided all surveying services required to complete an adverse possession claim and certification of a 7-lot building subdivision.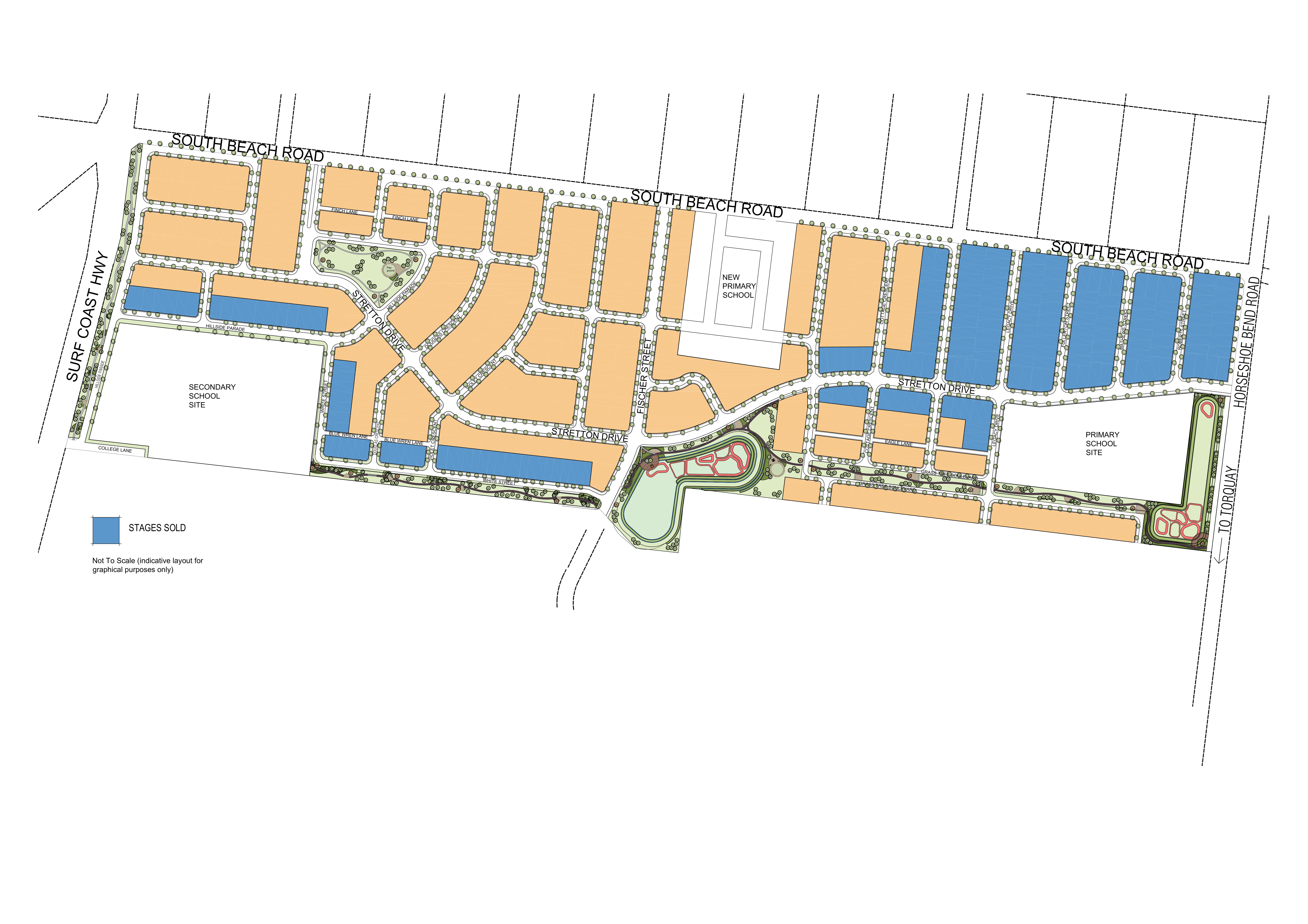 Residential development – Stretton, Torquay
Stretton Torquay is one of the Surf Coast's newest residential developments, located across from popular White's Beach.
Smith Land Surveyors were initially engaged in 2012 to complete all subdivision related services for this large lot estate subdivision. We have developed a strong working relationship with all stakeholders involved in the project and continue to deliver outstanding results for the project.
We have also been engaged to provide surveying services for the construction of the new primary and secondary schools within the estate.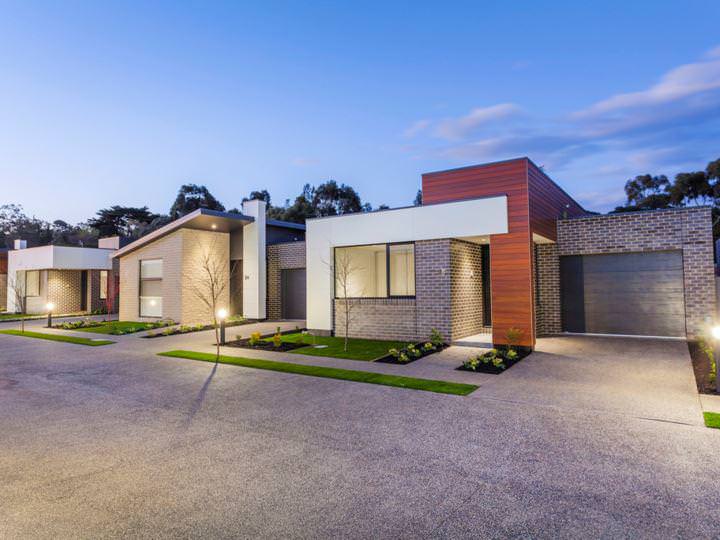 The Balcombe – 35-Lot Subdivision
Urban excellence. Newtown's 'The Balcombe' is Geelong's first gated community. Smith Land Surveyors were engaged to provide an initial Title Re-Establishment Survey of the property followed by certification of a 35-lot staged subdivision.
Following successful completion of the subdivision, we have since been engaged to provide our expertise and experience on further projects for the developer.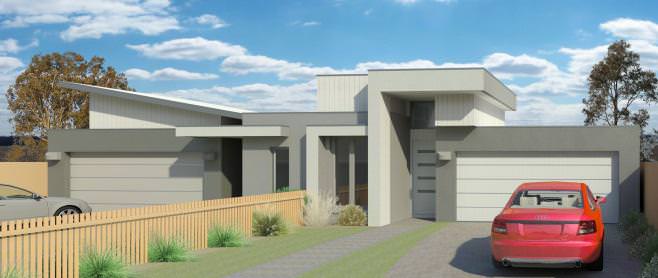 Small scale subdivisions
As Licensed Land Surveyors, a major part of our business is subdivisions. And no subdivision is too small or too large for our team to tackle. At the smaller end of the subdivision scale, we service hundreds of clients from mum-and-dad developers eager to start their first backyard subdivision to experienced developers who have come to rely on our expertise for all of their projects.
We have successfully completed subdivisions of all sizes, types and shapes, from rural to urban areas, commercial to residential zones, and everything in between. Our subdivision team has created positive relationships with numerous councils and other industry professionals to help streamline the complex process of getting your subdivision over the line.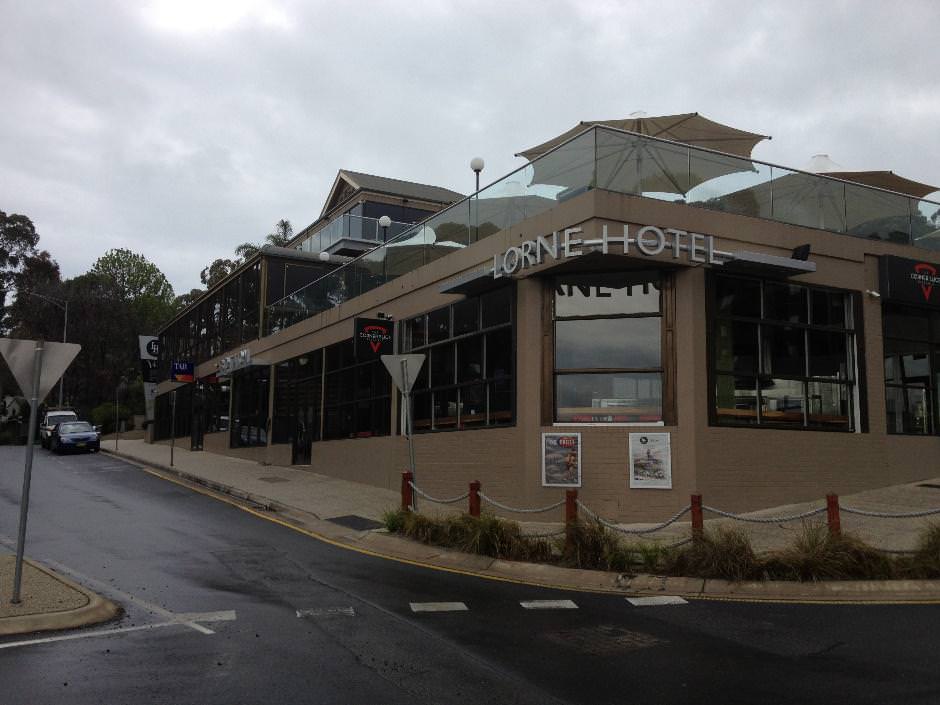 The Lorne Hotel
Coast to coast. The renowned Lorne Hotel is planning a major upgrade. Smith Land Surveyors were appointed all surveying works relating to the project including an initial Site Analysis Survey to form part of the planning permit application preparation, a Title Re-Establishment Survey and Certification of Subdivision.
We have worked closely with the property owners, architects and other contractors involved in the project to see it come to fruition.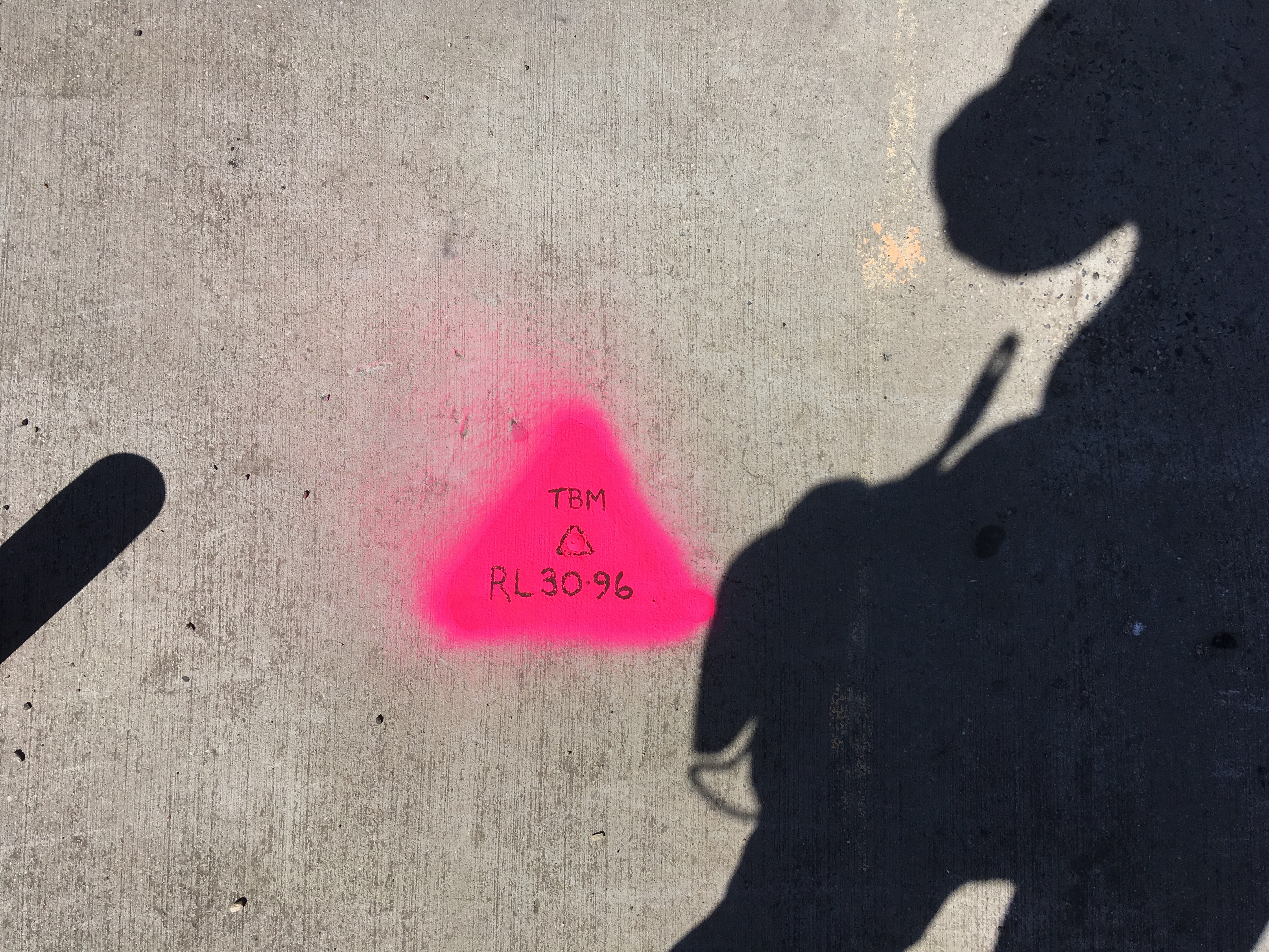 Magic Hand Car Wash - Title Re-Establishment, Existing Conditions, Boundary Marking and Set Out Surveys
Another of the many commercial construction projects our team has worked on. A Magic Hand Car Wash franchisee engaged Smith Land Surveyors to provide an initial Title Re-Establishment and Existing Conditions Survey for the design stages back in 2016. We returned to site in 2017 to complete a boundary marking survey and set out survey for a Melbourne based construction company to begin construction works.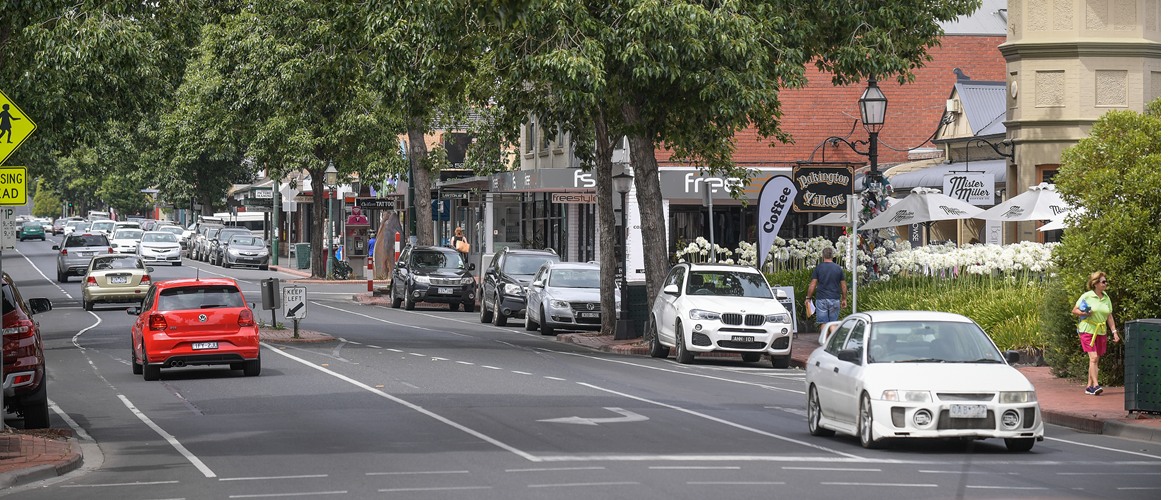 Pakington Street & Gordon Avenue - Level & Feature Survey for COGG
We have been engaged by the City of Greater Geelong to perform a Level and Feature Survey over Gordron Avenue and the Geelong West area of Pakington Street to show accurate data of all exisiting features from building line to building line including road and footpath areas. The survey data will be used by council to help guide future growth and development in the area.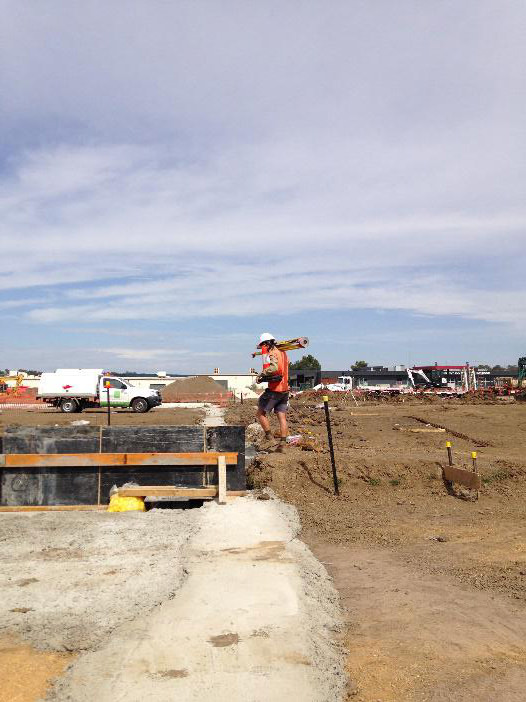 Amart Furniture, Waurn Ponds
We completed a grid set out to enable the construction team to place the planned structure in the correct position and orientation on the site, with certainty and confidence.
We also provided the construction team with a drafted set out plan showing all the points that were placed for future construction.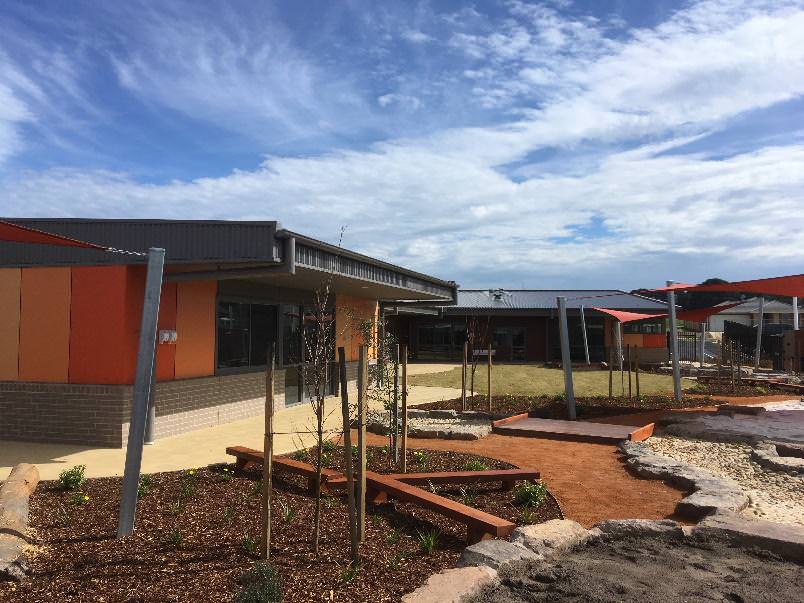 Torquay YMCA Early Learning Centre
Prior to construction of the Torquay YMCA Early Learning Centre, our team of Licensed Land Surveyors were engaged to provide a set out survey to mark out construction points, plus complete a benchmark establishment survey to establish a reduced level benchmark for the whole site.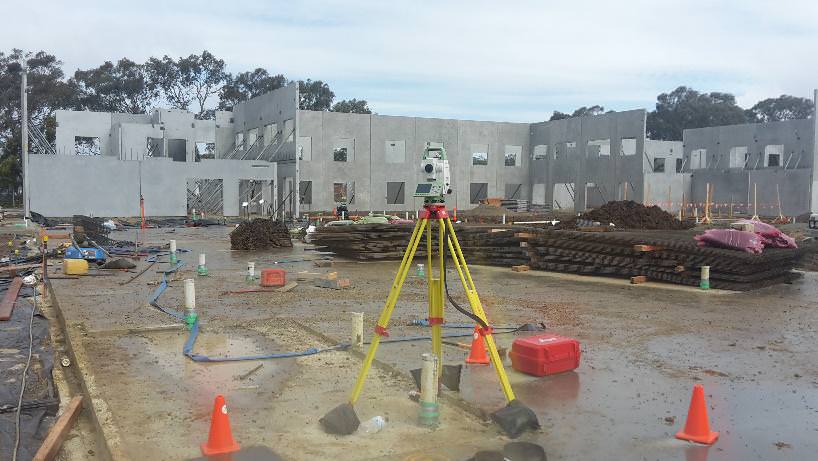 TLC Aged Care – Warralily Gardens
Ensuring a large commercial building is perfectly positioned on site. The architects who designed The TLC Aged Care facility in Armstrong Creek initially engaged our experienced Smith Land Surveyors team to provide survey data for the design stage.
Subsequently, the construction company engaged us to complete a set out survey to ensure accurate positioning of the structure.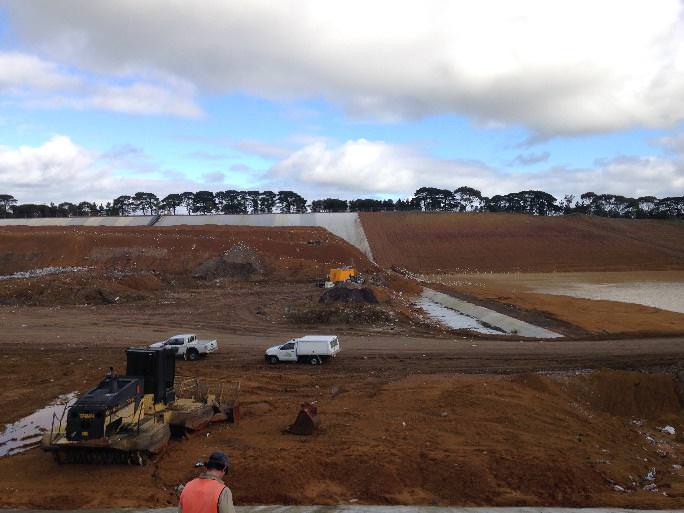 Drysdale Landfill – Cell 4, 5 & 6
Since 2012, Smith Land Surveyors has been engaged to provide a broad range of surveying services to assist in the construction of landfill cells for waste management. Our initial concept set out and as-built surveys provided the information our client needed to liaise with contract engineering and earthmoving companies to successfully manage this ongoing project.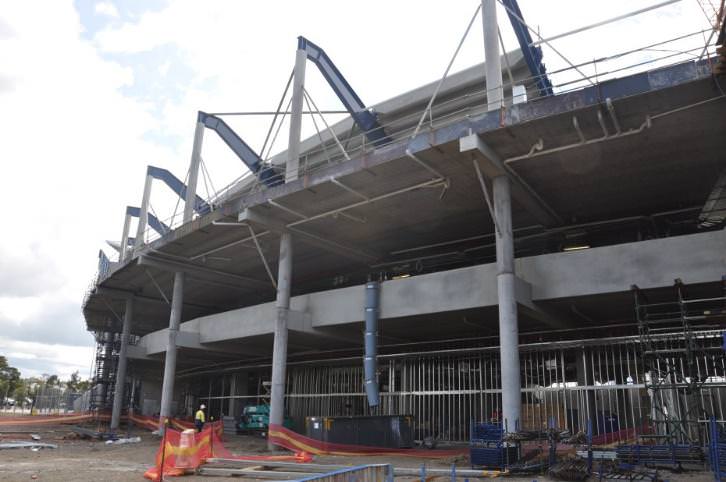 Simonds Stadium Upgrades – Stage 3 & 4
Geelong's home of football has grown and Smith Land Surveyors were proud to be part of the process. We were engaged in both 2012 and 2016 to complete construction set out and as-built surveys to correctly position pre-fabricated concrete structures during stages 3 & 4 of the Simonds Stadium upgrade.
Our survey team provided specialist insights, liaised between a variety of sub-contractors including architects, designers, site foremen, builders and project managers, and took great pride in ensuring that each column, panel, beam, vomitory and slab was set out, checked, and drafted accurately and efficiently.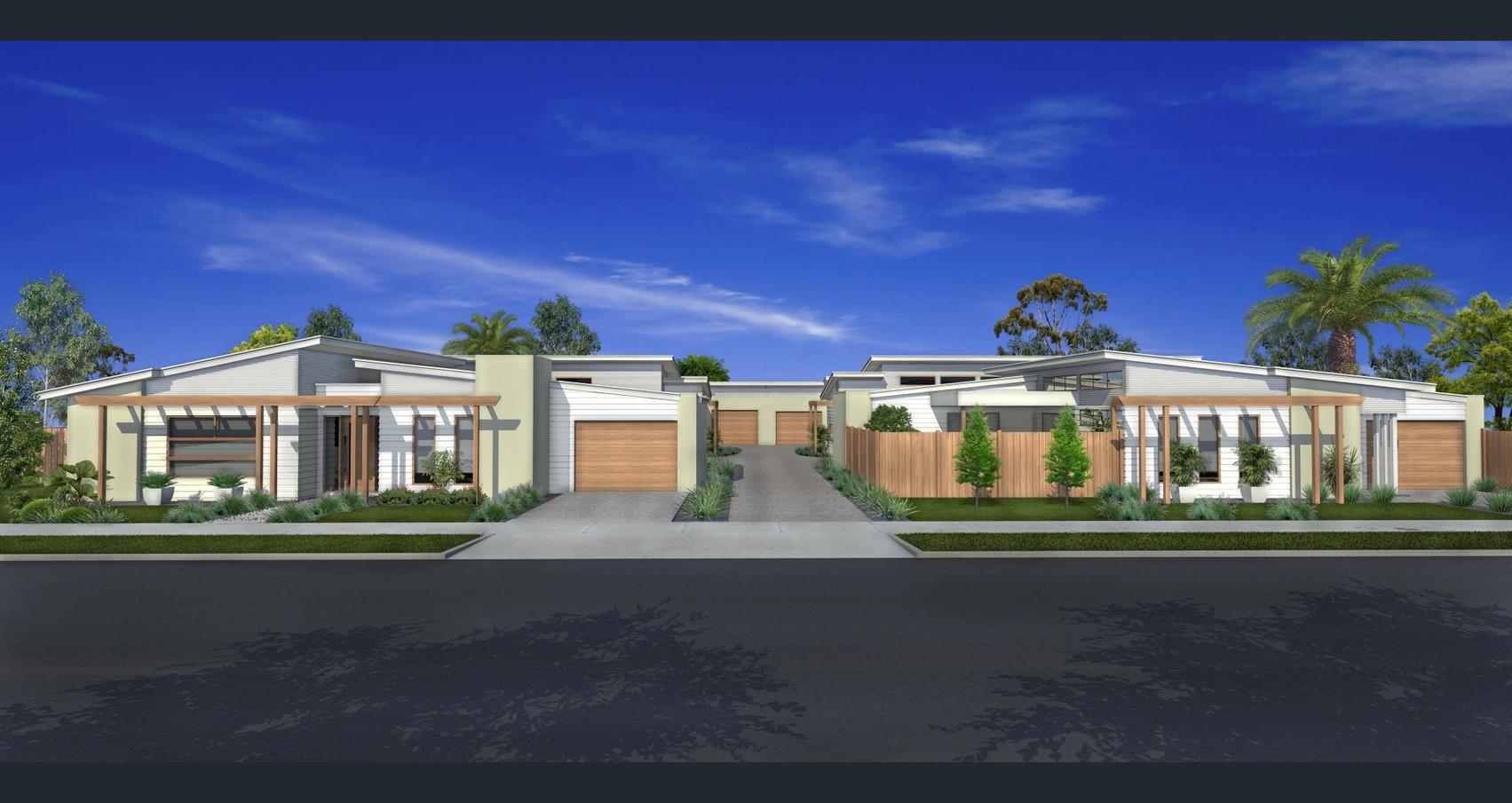 Boundary Surveys for subdivision - Ocean Grove
For this 6-unit development project, a valued ongoing client engaged our team of experienced Licensed Land Surveyors to provide the Title Re-establishment Survey and coordinate the Certification of Subdivision process.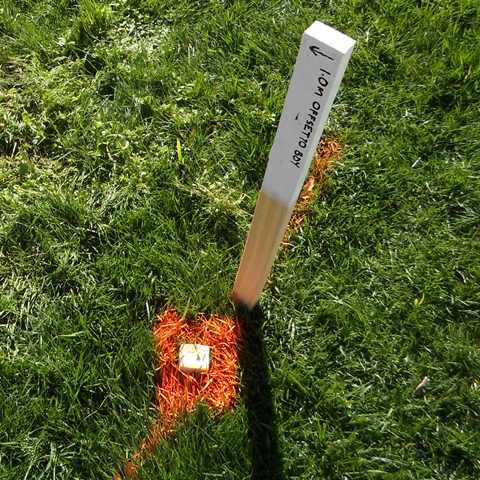 Boundary Surveys for Construction
The Smith Land Surveyors team has performed hundreds of boundary surveys (aka title re-establishment surveys) throughout Victoria. Builders of all sizes have looked to our team of Licensed Land Surveyors to give them complete confidence, prior to construction, that their structure will be correctly located according to title boundaries. They appreciate the professional insights and client service our team delivers.
Many ongoing clients now rely on our pre-build title re-establishment surveys for every new home to minimise the risk of lengthy and costly delays relating to boundary issues, particularly for those structures to be placed on boundaries.
Our team has completed surveys for builders for a range of construction projects including new homes, renovations, schools, shopping centres, aged care facilities, multi-storey developments and more.